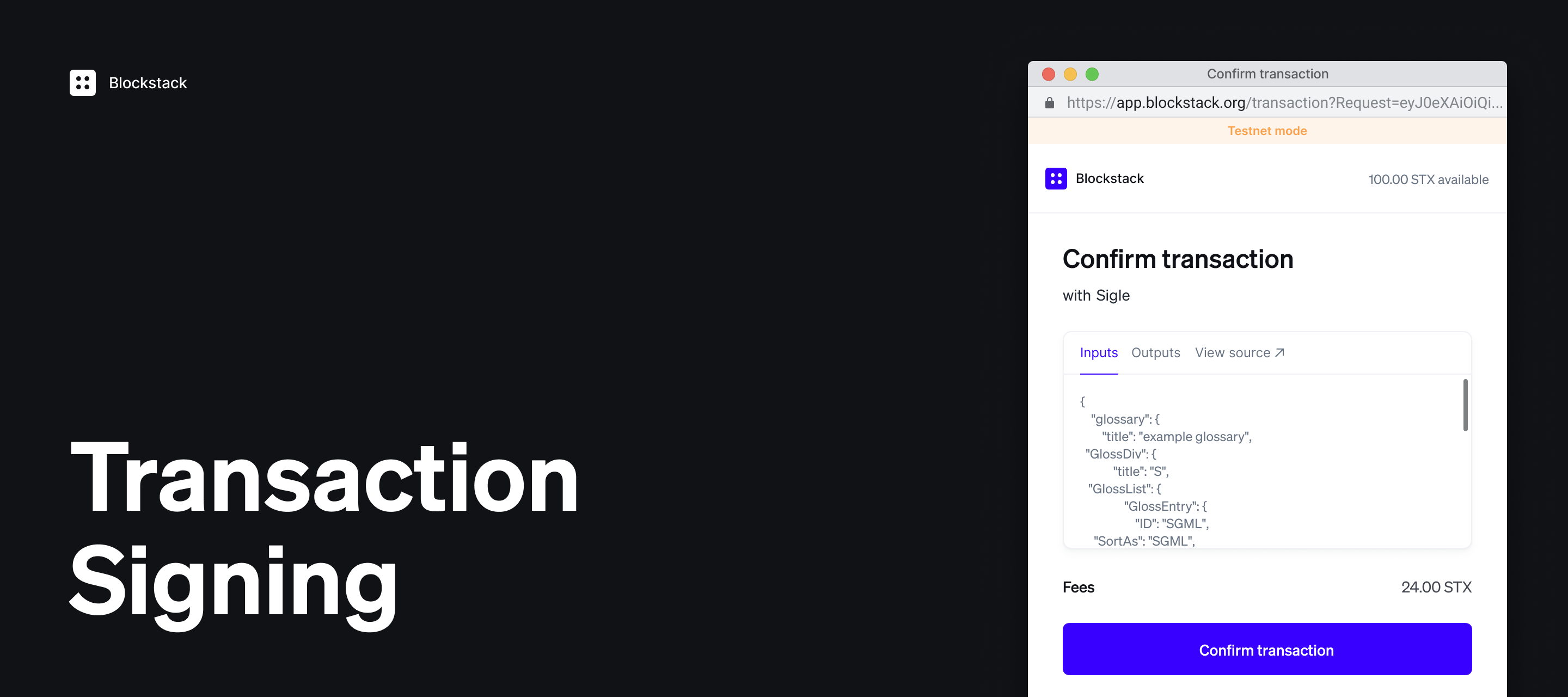 A new version of Blockstack Connect is available for developers who want to build apps that sign transactions with Clarity smart contracts on the Stacks 2.0 Testnet.
Now developers can call just a single JavaScript function for opening a dialog within which users can confirm their signature for any sort of transaction.
The interface for this release has been designed with developers in mind so they can easily test the integration of these transactions with debug information provided directly in the popup.
Since all transactions are signed with contracts on testnet, users can obtain STX testnet tokens for free using the STX faucet.
Developers and users alike can also use the Testnet Demo app to preview this entire experience within the context of a deployed app.
We're looking for feedback from developers on specifically how this release satisfies their immediate development and testing needs. We're also interested in hearing how you'd like to see this experience tailored for end users in time for mainnet.
See the documentation for transaction signing to integrate this release into your app.
[optin-monster-shortcode id="uiriuvyptgnv3ptp8ekp"]